Bond: No Time To Die
I worked with Territory Studio to help develop 'QDAR' for the latest Bond film. QDAR is basically a form of three dimensional scanning similar to LIDAR: "The QDAR was one of the key story-telling elements for us to nail in the final action-packed sequence. Once deployed the QDAR maps the interior of Safin's lair which creates a full visual of the entire facility that Q could then use to guide Bond."

My role was to develop a technique to mimic a dynamic LIDAR system that could illuminate the villans lair. I was also responsible for the camera animation and rendering of the shots but not the GUI housing or final composite.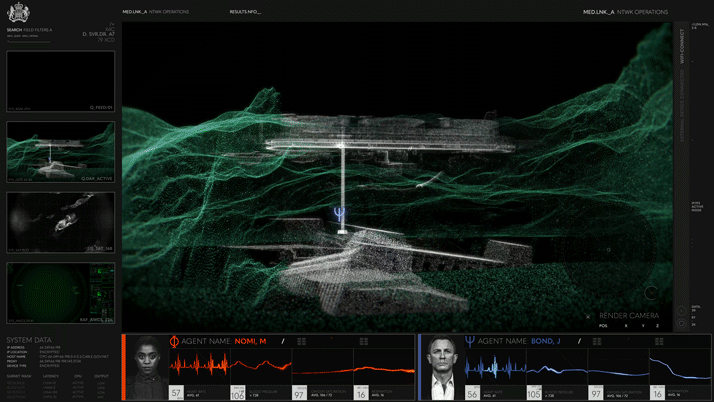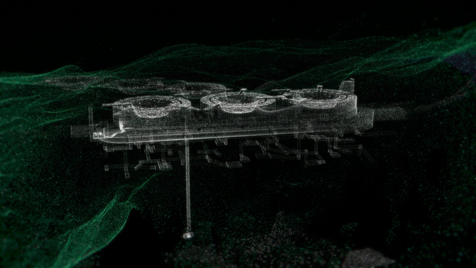 Creative Director: Andrew Popplestone
Executive Producer: Tom McLoughlin
Producer: Amy Smith
Art Director: Clayton Welham
Motion Design: Simon Russell
Metro-Goldwyn-Mayer, Eon Productions