Black Mirror Season 3: Graphics, Concept and Previs
I worked for several months at
Painting Practice
on Black Mirror season 3. I worked on UI's, previz, concept design, animation
and compositing. It was quite different in scale and process to my usual work but was a wonderful project to be involved in.
Motion Graphics/VFX
Flocking Development
This is a quick edit of some of the previs and development for the robotic bees in episode six. I used a combination of Houdini and X-Particles in Cinema 4D.
Backplate Project
We produced a large number of these out of focus lights to work as projected backplates for the live action shoot. These were produced in Cinema 4D and After Effects. The take system in Cinema 4D made a very painful task actually quite smooth.
Screen Design
I worked on a lot of screen design; from concept to 4K delivery. The most complex task was creating content for the multi-screen control room in Hate In The Nation. I had to produce content for 7 sychronised screens which was all shot in camera and cued live.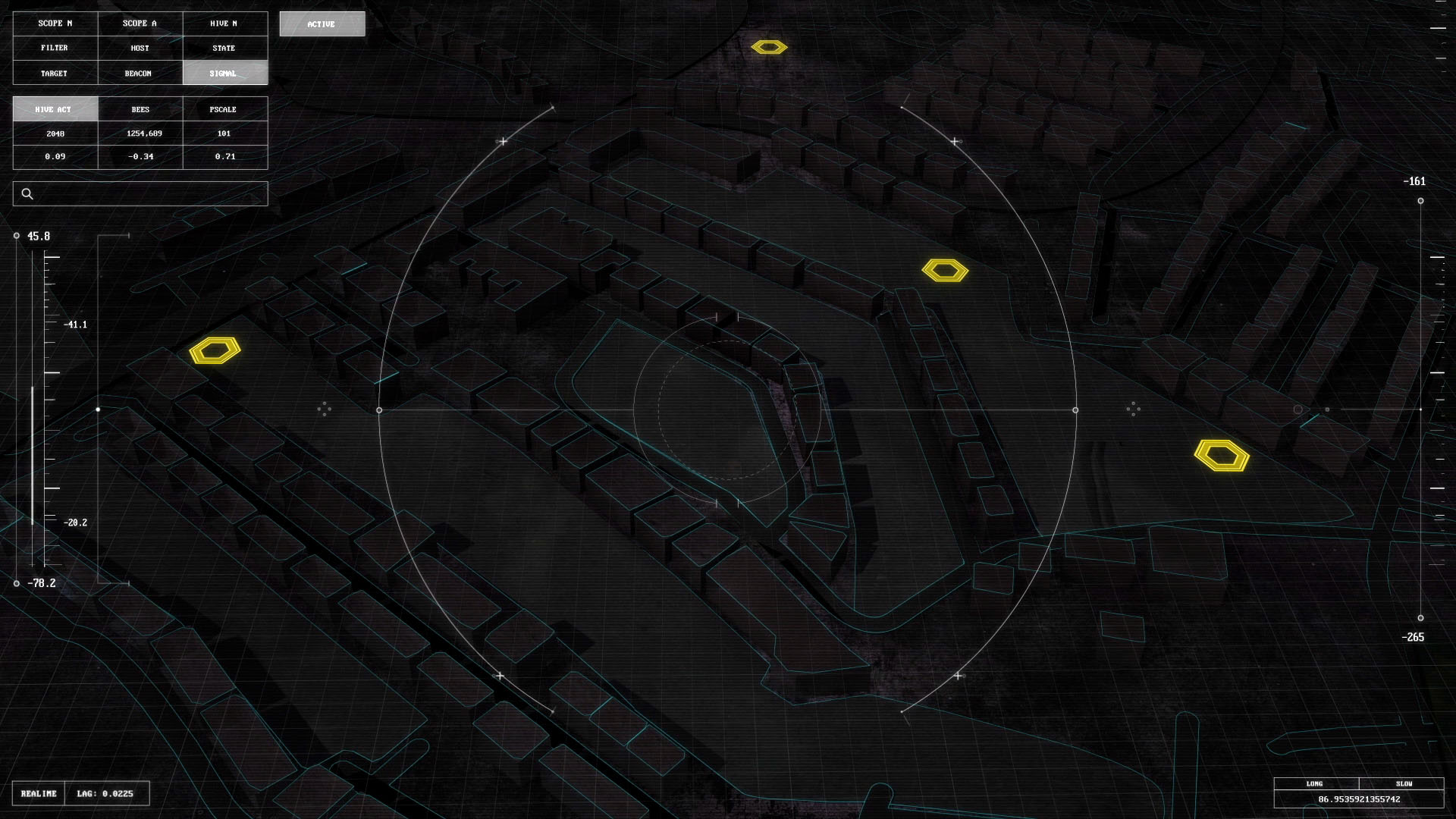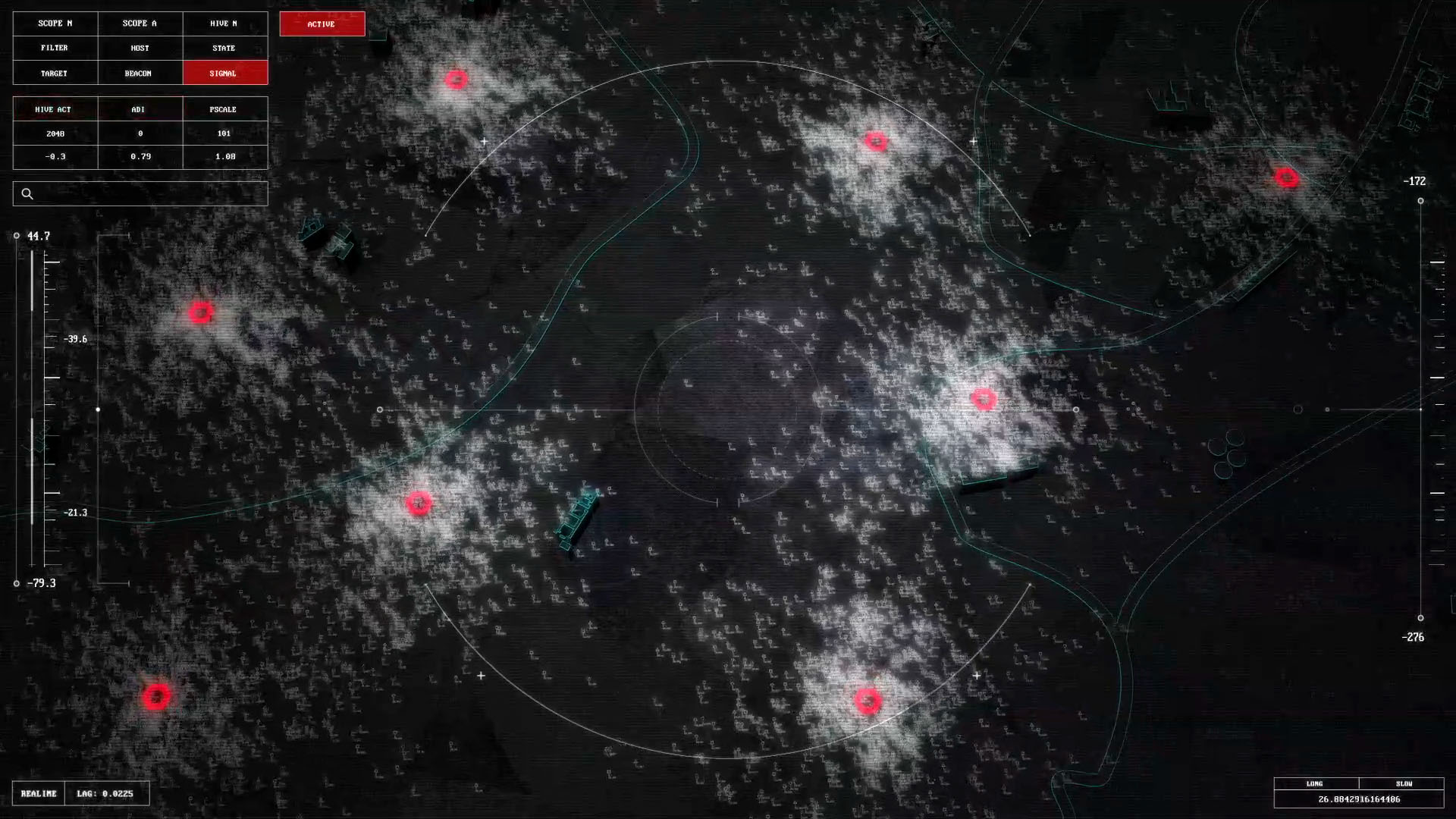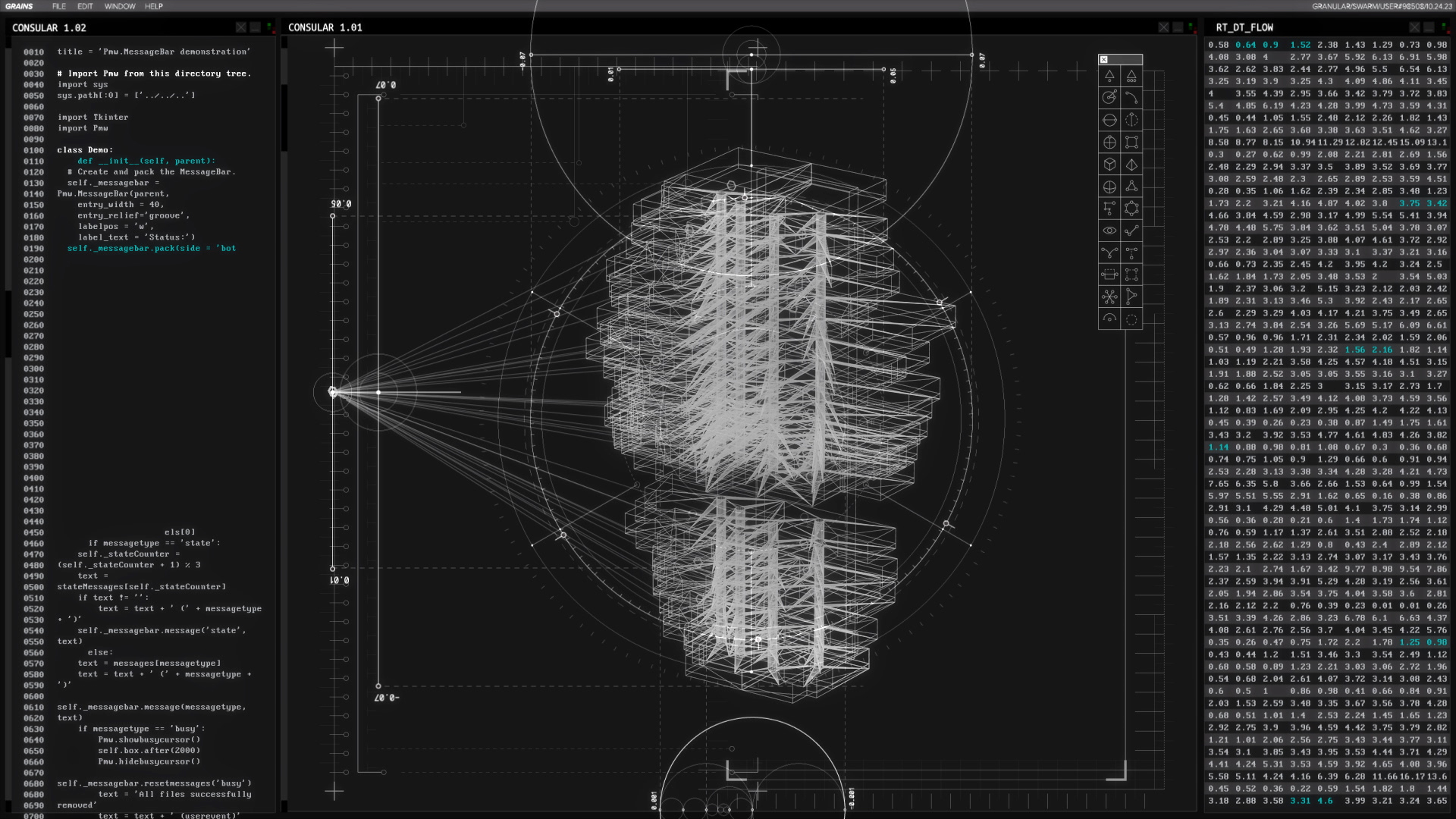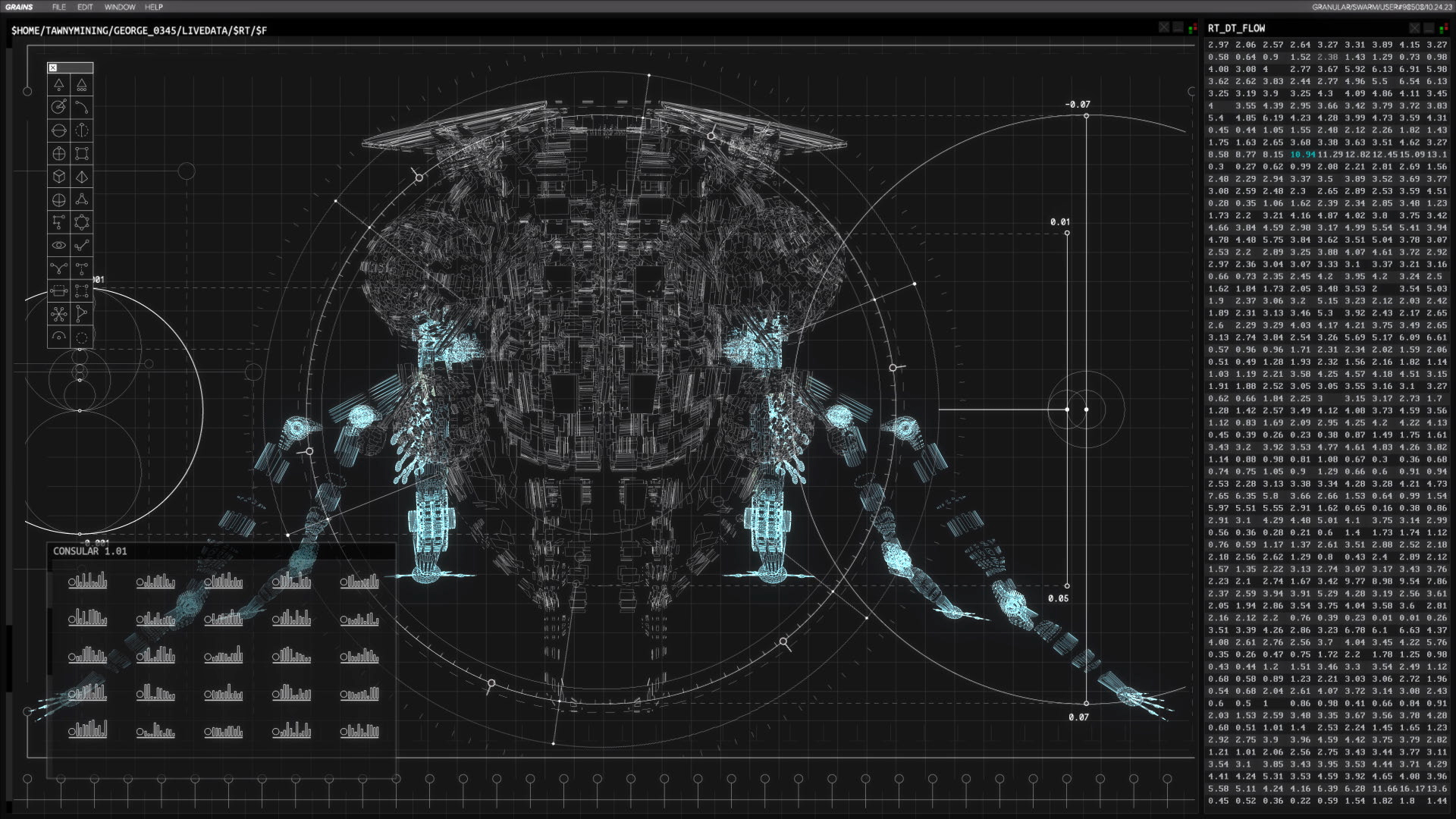 Design Development