ARRAY
I worked on several sections of an animation for a projection mapping piece called 'Array'. It was produced by
59 Productions
and took place in the Beech street tunnel in central London. The music was a piece called
Karawane
composed by Esa-Pekka Salonen.
The idea was to create an "immersive audio-visual feast to place audience members inside a piece of contemporary classical music".
I was asked to help create a number of audio responsive sections for the piece, a more perfect brief I couldn't have written myself. I explored a number of techniques within Houdini to allow the animation to represent and react to the music. I used the actually audio files, MIDI and good old fashioned keyframing to drive these animations.
Once the mechanics were defined in Houdini I rendered the pieces in Cinema 4D and X-Particles with compositing in After Effects.
One of the challenges was to produce content for the massive resolution of the piece. Working at a resolution of 17,300 x 3,840 pixels meant effects and rendering had to be kept simple and smart.
It was also a challenge to visualise how the piece would actually look in the venue but fortunately 59 Productions had a VR setup connected to the output server to allow us to preview our animations.
A detailed write up on the project with full credits can be found on
59 Productions website
.
Stills
Event
Process Screengrabs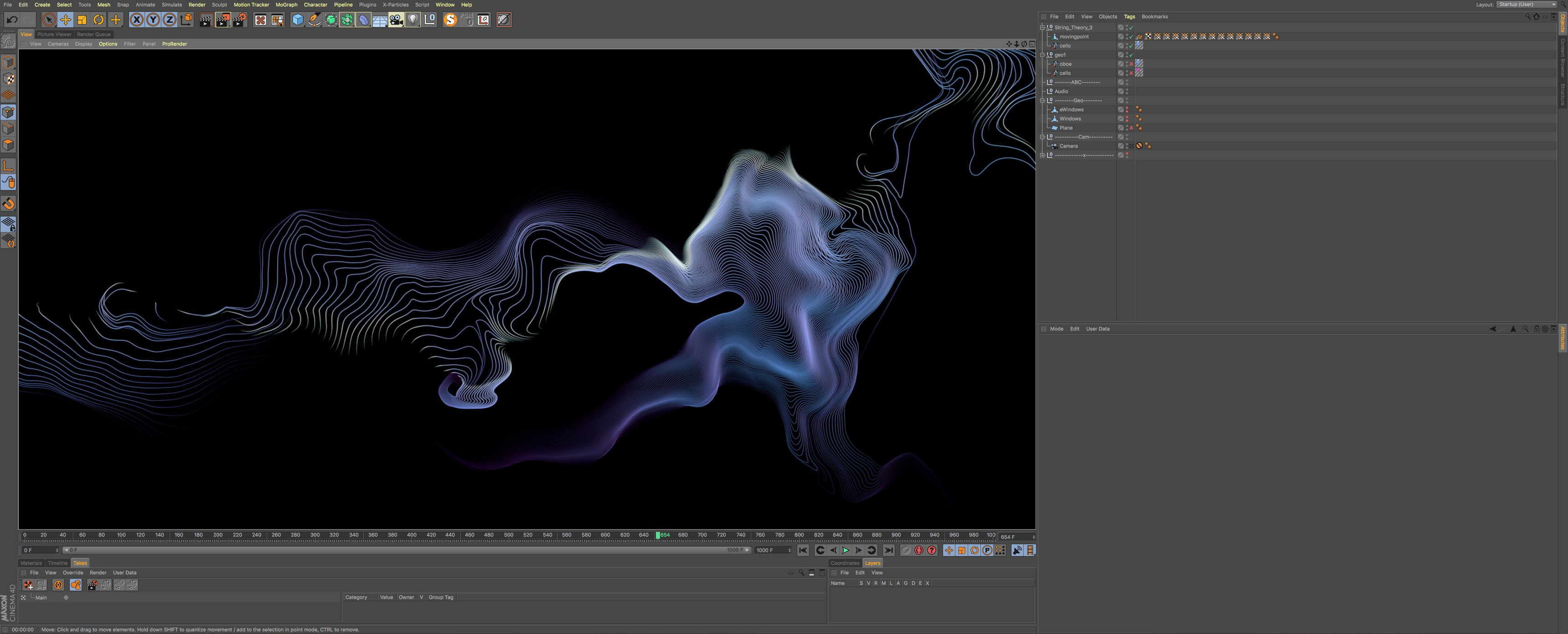 Process Photos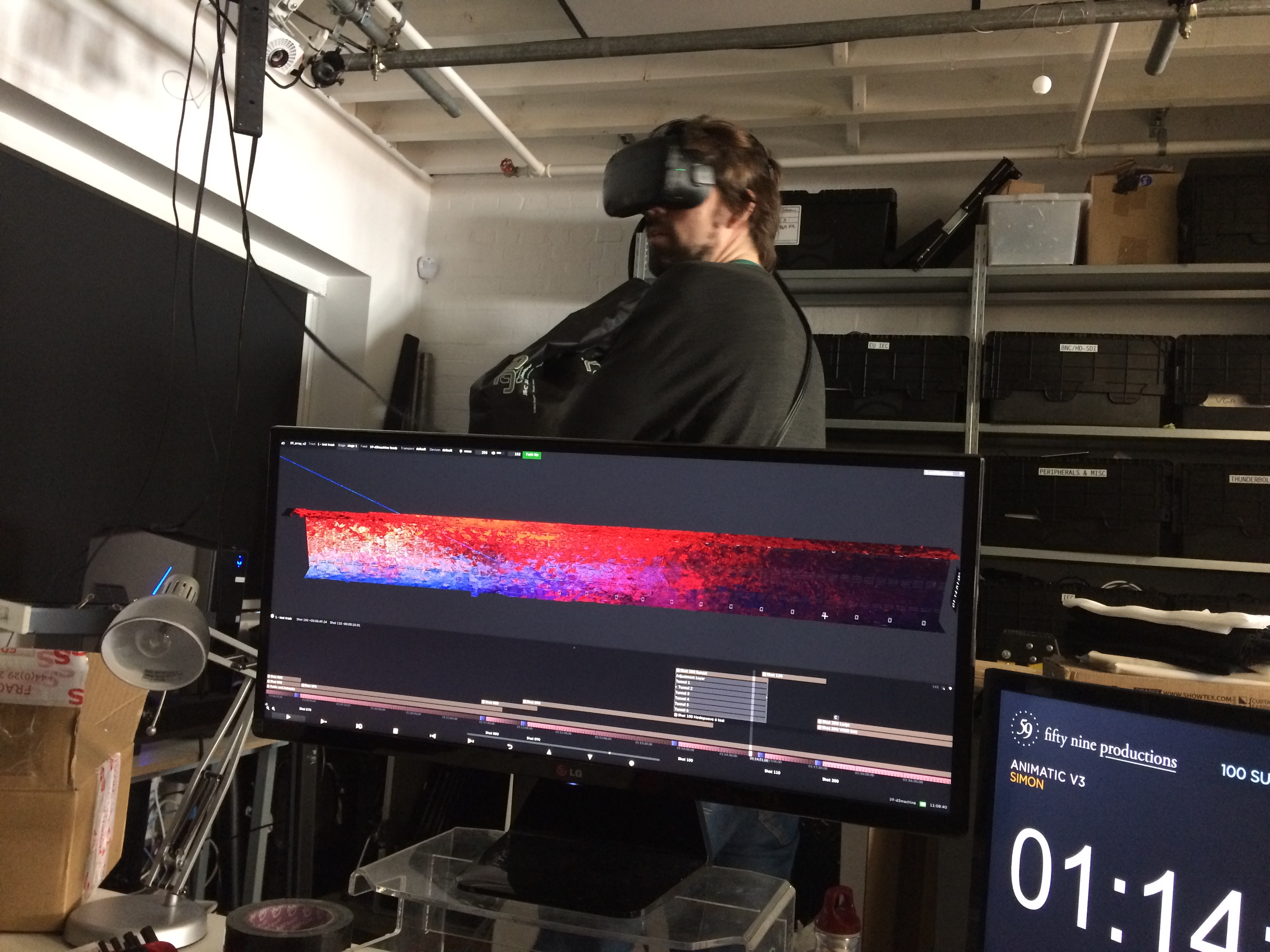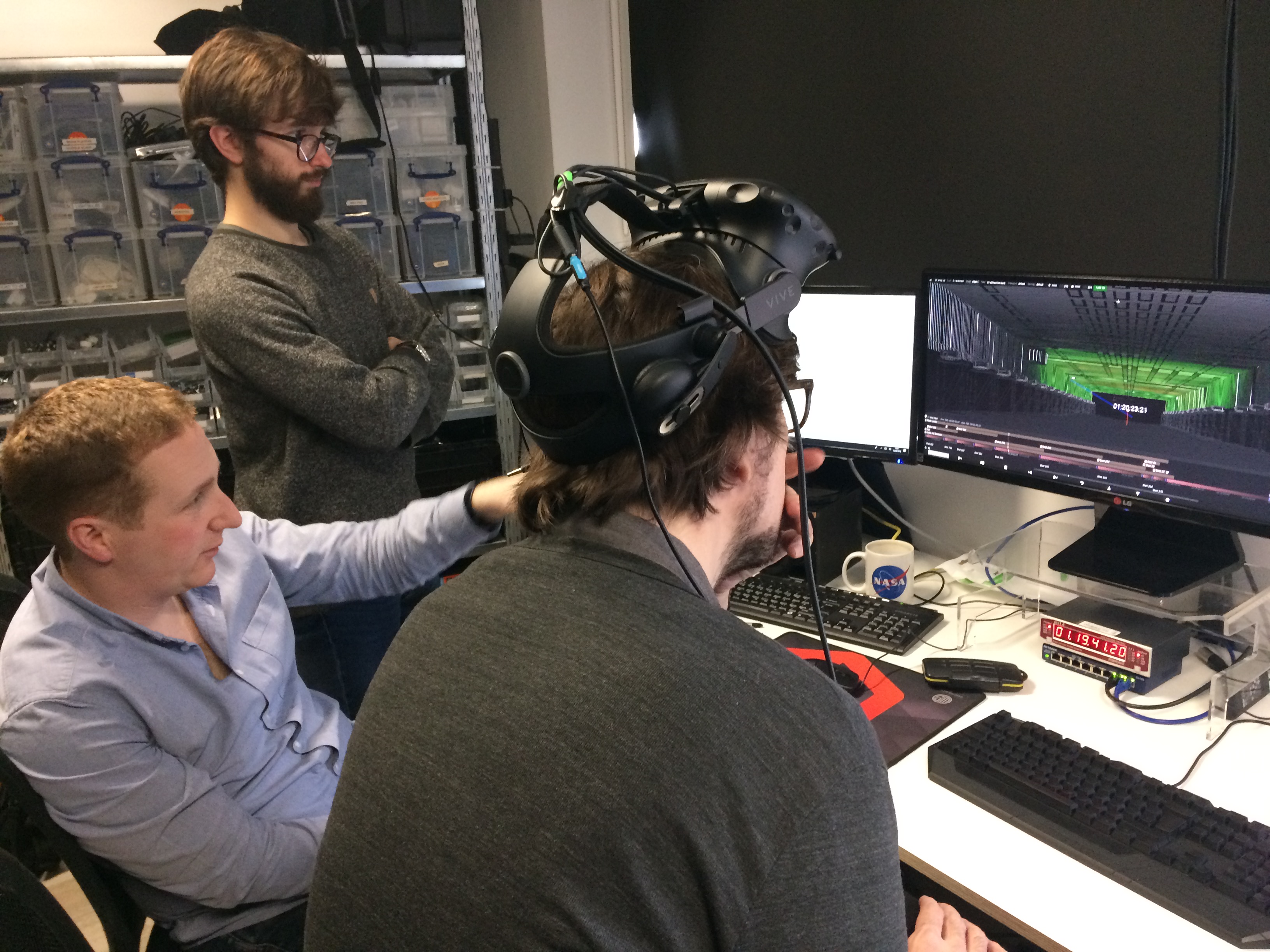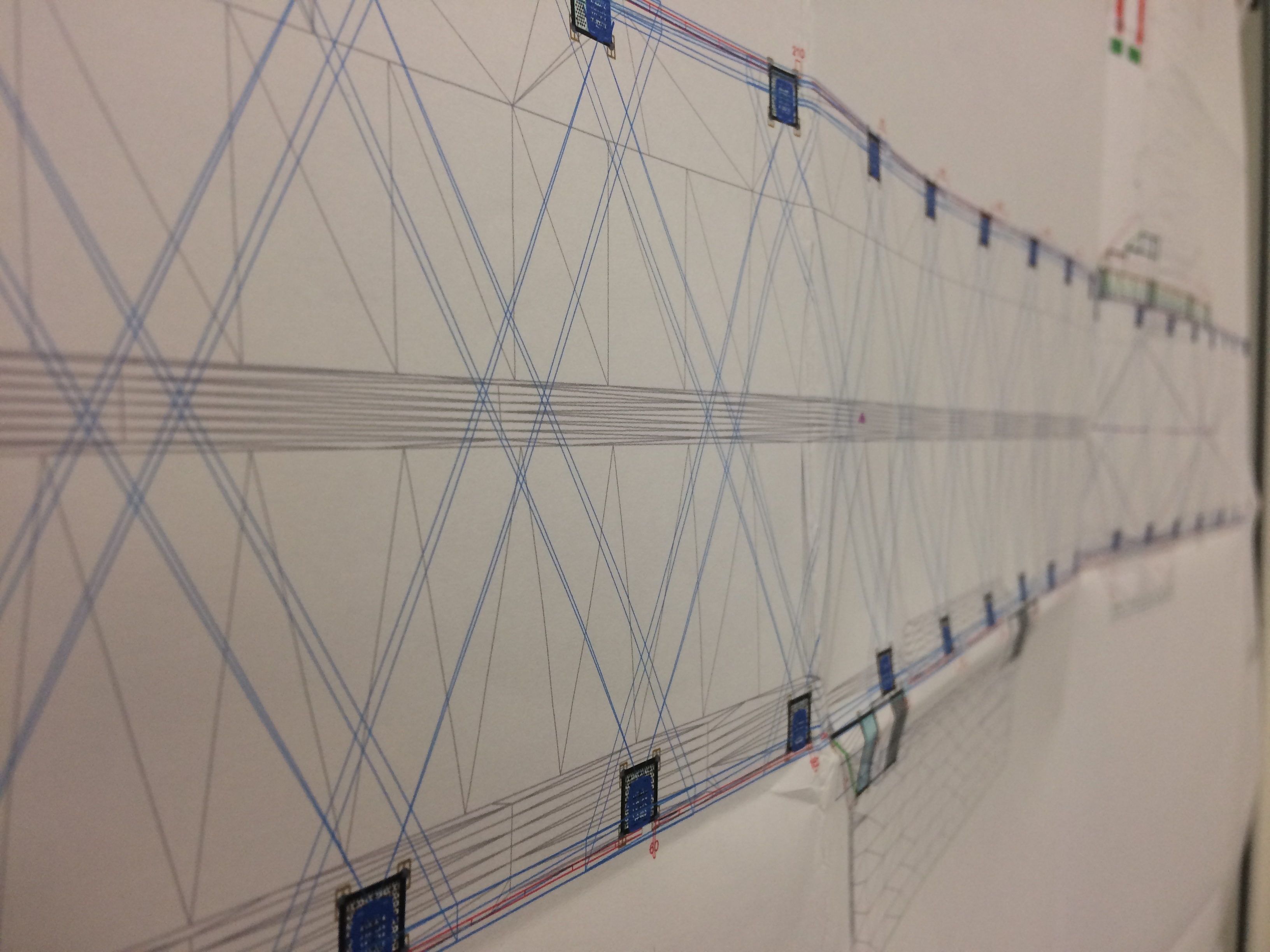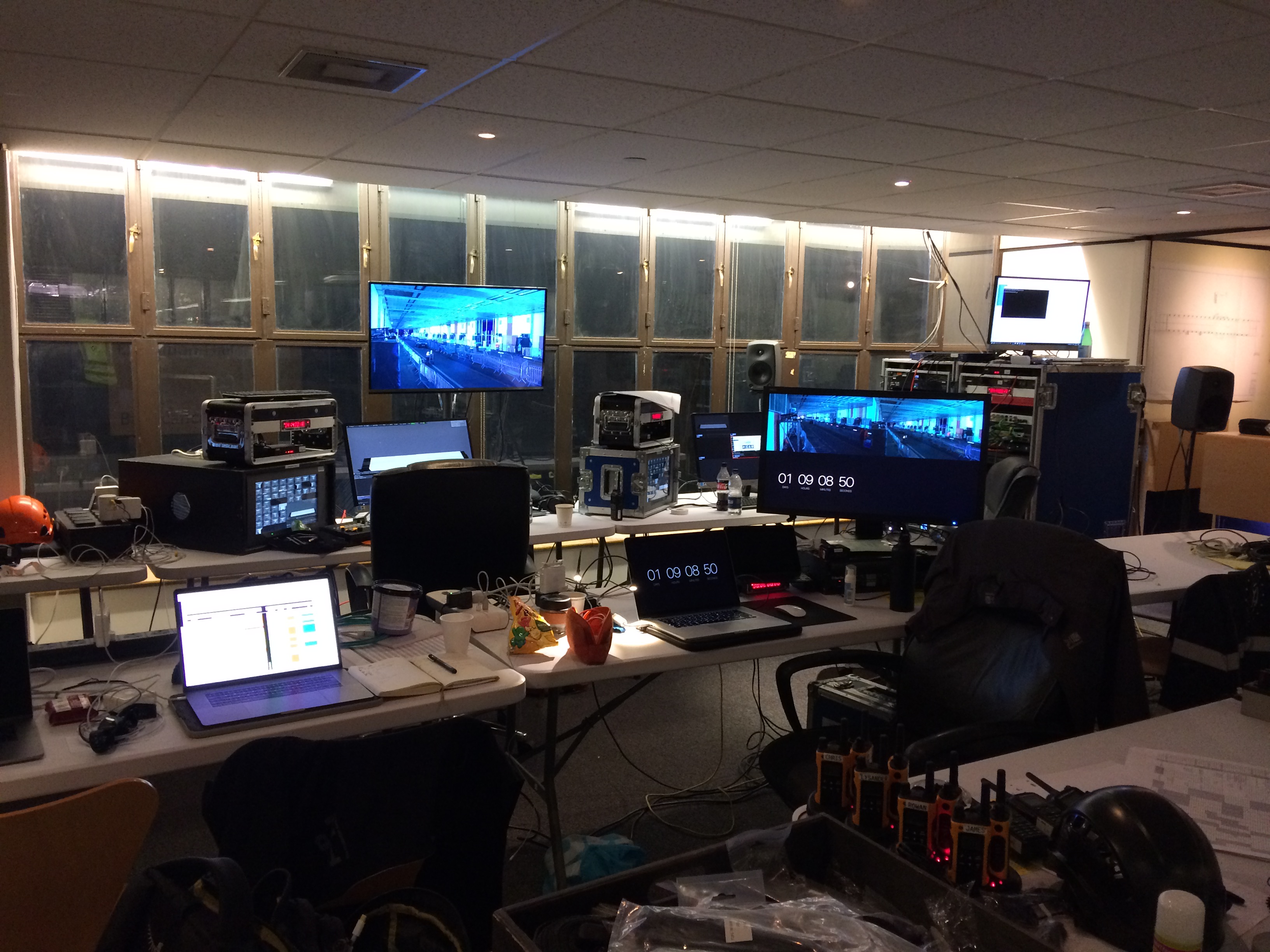 Credits

59 Team

Project Director
Richard Slaney

Lead Designer
Nick Corrigan

Producer
Ollie Hester

Sound Designer
Gareth Fry

Associate Sound Designer
Robin Whittaker

Lighting Associate
Tony Simpson

Animators
Aaron Brady
Simon Russell
Edd Stockton

Assistant Designers
Dale Croft
Matthew Taylor

Production Managers
James Roxburgh
Edd Slaney

Lead Programmer
Maximilien Spielbichler

Programmers
Sam Jeffs
Vincent Steenhoek

Technical Assistant
Iain Syme

Technical Intern
David Callanan

GSMD Placement
Giovanni Rossi


Created by
59 Productions

Music by
Esa-Pekka Salonen

Produced by
the Barbican and 59 Productions


Project partner
BBC Symphony Orchestra and Chorus